The Robina Roos currently field 2 x Women's Teams and we would love you to join us in Season 2022!
If you are an existing player or interested in playing AFL for the first, we would love to hear from you. In addition to players, we are also seeking individuals/businesses that can help support the club in the following areas:
Coaching
Volunteering
Sponsorship
If you are interested in any of the exciting opportunities listed above, please complete the form below and we will get in touch with you shortly.
Alternatively, you can contact our Women's Div 1 Coach Roslyn Manns on 0409 320 053.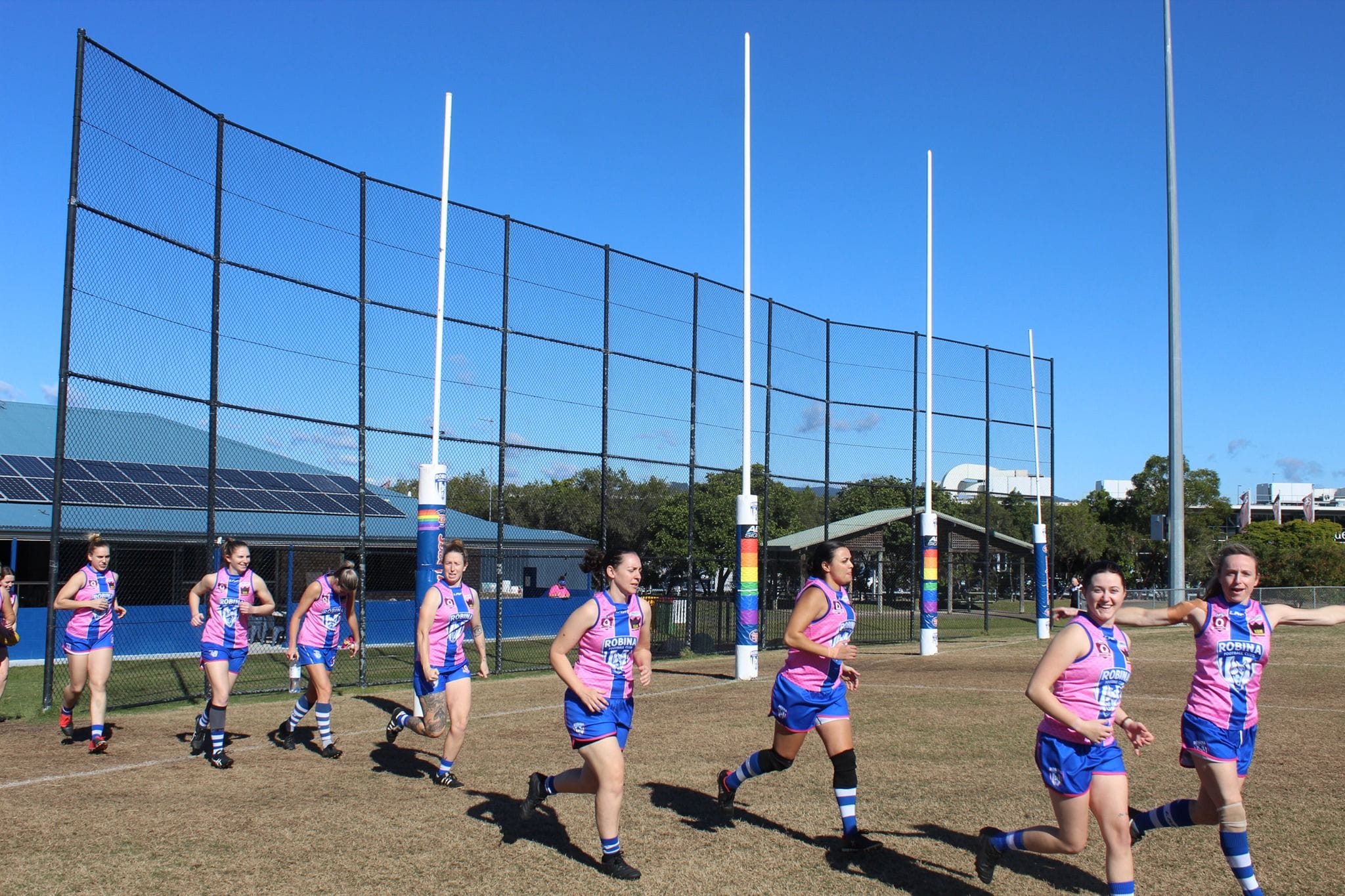 Join us at an upcoming skills session as we approach the 2022 Season. These trainings are perfect for both new and existing players who are wanting to improve their skills, keep fit, and enjoy the social atmosphere we have to offer at the Roos.
Wednesday Oct 20th (5pm-6pm) @ Somerset College
Wednesday Oct 27th (5pm-6pm) @ Somerset College
Wednesday Nov 3rd (5pm-6pm) @ Somerset College
Wednesday Nov 10th (5pm-6pm) @ Somerset College
Wednesday Nov 17th (5pm-6pm) @ Somerset College
Wednesday Nov 24th (5:30pm-7pm) @ Robina Roos