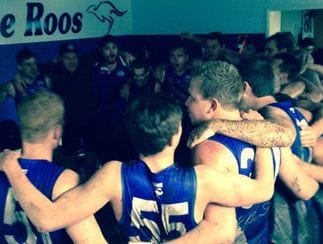 Welcome to Robina AFC
Robina Roos are a Gold Coast based AFL club currently competing in Queensland's QFA Division 2. The club has achieved great success in its short history, having appeared in many grand finals since their inception in 1996.
Robina's home ground is located on the corner of Scottsdale Drive & Prospect Court in Robina and the club currently fields a Senior and Reserves team in the QFA Division 2 competition.
Operating purely as a community club, Robina AFC relies heavily on local support from both business and volunteers. If you or your business would like to get involved with our proud club, please Contact Us today for more information on opportunities available.