Position Vacant - Men's Senior Playing-Assistant Coach
Written on the 26 November 2021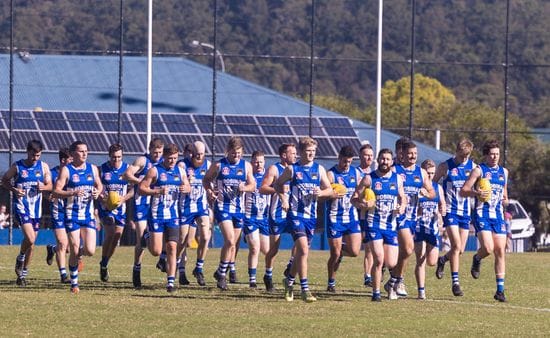 PAID POSITION - SALARY BASED ON EXPERIENCE
The Robina Roos are currently seeking expressions of interest from potential Men's Senior Playing-Assistant Coaches for Season 2022.
The club took a huge leap forward in 2021, with both grades making finals and the club achieving a record number of Men's registered players. As a result of signing Labrador's Senior Coach from 2019 & 2020 (Liam Burke) and a number of key player signings in 2021, Robina Roos are well positioned to continue a pathway to success in 2022. We are currently seeking an experienced player (or players) who can assist the Senior Coach during training sessions and on gamedays as a line coach.
Ideally, applicant(s) would display the following attributes;
5+ years experience at State League or higher (either as a player and/or coach)
In physical condition to play competively at Division 2 Senior level
Minimum Level 1 Coaching Accreditation (or willing to obtain)
Excellent communication skills and confident speaking to players, coaches and club officials
Ability to cooperatively work with the Senior Coach's vision, game plans, and overall expectations of team culture
Genuinely have the desire to proactively help develop younger players
Capacity to attract and retain quality support staff and players
Be fully committed to the position, which includes training Tuesdays & Thursdays, and games on Saturdays
This role is a paid position and the salary will be based on both experience and your overall potential to positively contribute to the Robina Roos as a club.
To apply or submit an expression of interest, please email info@robinaroos.com.au along with a summary of your football experience and references.