New Mens Senior Coaching Appointment
Written on the 28 October 2020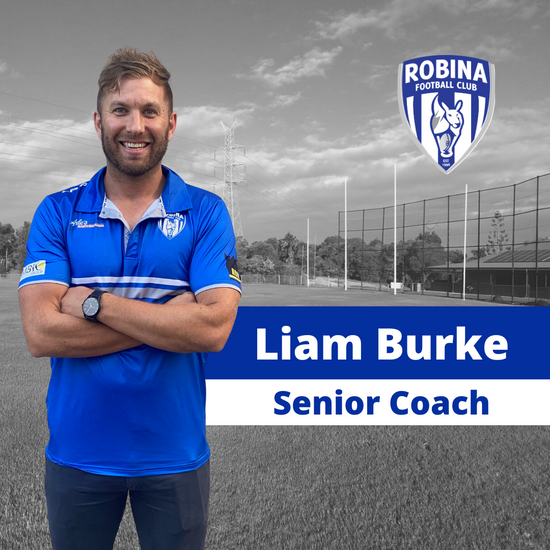 The Robina Roos are excited to announce the appoinment of Liam Burke as their new Mens Senior Coach from 2021. After coaching Labrador Tigers QAFL Seniors for the past two seasons, Liam will join the club as a player-coach on a 2 year contract. He will not only bring a high-level of coaching experience to Robina - he will also act as a fantastic on-field role model for our young and developing players.
Liam has expressed his excitement about the opportunity that presents him and he is eager to get into the swing of things. With pre-season not far away, our new Coach intends on being very active with recruitment throughout the off-season as part of his development strategy to help support the Club's youthful list.
Liam replaces James Dofter as Head Senior Coach of the Robina Australian Rules Football Club. We would like to thank James for his contributions in 2020 and wish him all the best in the future.
If you would like to join the Robina Roos for season 2021, we encourage you to reach out to Liam on 0431 187 155.
Pre-season start dates will be announced in the coming weeks.