Robina AFC NAB AFL Auskick Centre
Written on the 27 January 2015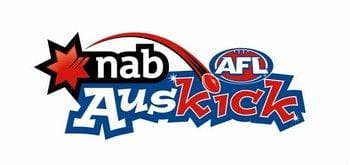 If your child is looking for a fun and exciting activity to participate in this year then bring them down to Robina Roos for AFL Auskick.
Details:
Sign on & 1st Session: Friday 27th February
Time: 4:30pm-5:30pm
Venue: Robina AFC Oval
Cost: $70
For more information contact: Heath King on 0422 571080 or Tim Searl on 0415 274 319, or visit www.aflauskick.com.au.
Participants receive benefits, including a hat, football, back-pack and much more!!!
To Register:
Register & Pay online by 22nd Feb to receive your FREE TICKETS to a GC Suns Game.
Register online & pay online at www.aflauskick.com.au
Please print your receipt and bring to the first session